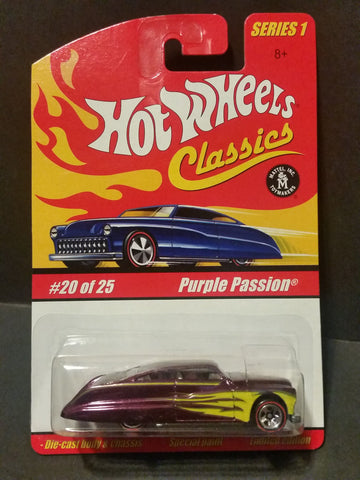 New 2004 Hot Wheels Purple Passion Hot Wheels Classics Series 1 Purple/Yellow
New 2004 Hot Wheels Purple Passion Hot Wheels Classics Series 1 Purple/Yellow
1:64 scale
Diecast cars
Available in New with good-mint card and blister or
New with issues: This item is in new condition but the blister has yellowed and cracked with age.
UPC 027084256772
Because this item has a cracked blister we recommend buying a Protecto Pak for your car for only $2 more and those can be found on our website when they are in stick.
Stock Photo Used.
The color of this car is purple with yellow flames, in the package with the yellowing blister it looks more brown with yellow flames.
---
We Also Recommend