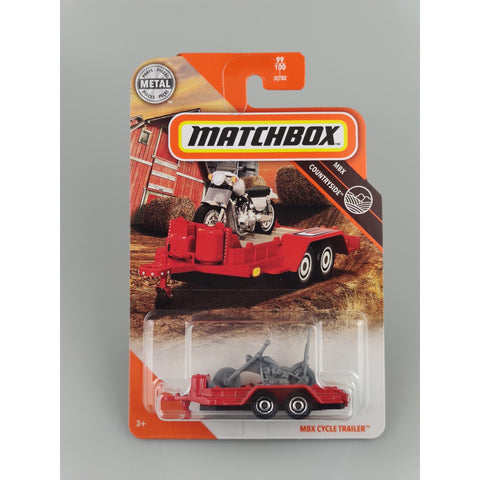 New 2021 Matchbox MBX Cycle Trailer Motorcycle Type 2
New 2021 Matchbox MBX Cycle Trailer Motorcycle Type 2
1:64 scale
Die-cast cars
Color: Red and Silver
Base Color: Black
Manufactured By Mattel In: Thailand
All vehicles will be new with good-mint cards and blisters.
UPC 035995307827
There are 2 variations of this item please look at the picture to be sure you are getting the one you want.
Stock photo used.
Typically we do not separate out US vs International printed Hot Wheels cards, if you specifically need a US or International Carded Hot Wheel please contact us. Otherwise you may get either one.
All new unopened Matchbox will be shipped in a box, never shipped in a padded envelope.
---
We Also Recommend